Enduring Power of Attorney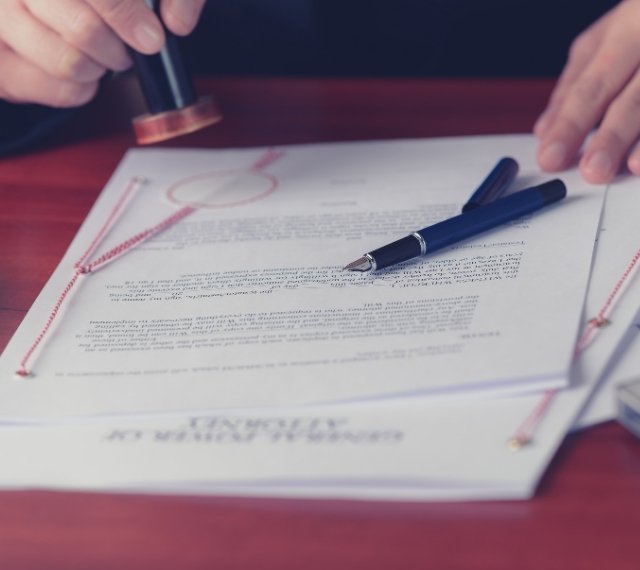 Irit Reichman & Co. Law Offices has great expertise and much experience in conducting complex mediation processes. Atty. Irit Reichman and Atty. Michal Reichman are accredited mediators who have overseen many highly complex mediation processes that ended in satisfactory arrangements for both sides.
It comes as no surprise to anyone that court proceedings involve an exhausting bureaucracy that is liable to draw litigation out for years and cost both sides a great deal of money. Moreover, legal proceedings are often attended by heavy psychological and mental costs, typical of sensitive issues that come under the general rubric of family law.
Therefore, in matters of family and inheritance law, the most sensitive areas in all of legal practice, it is often an excellent idea to conduct a mediation process outside the courtroom and settle disputes by talking face-to-face and with the sides' consent before appealing to the courts to resolve one's issues.
Although we recommend considering mediation first, before legal steps are taken, the mediation process can be accessed at any point during a dispute or conflict as long as the court has not yet had its final say. The sides can turn to a mediator even after court proceedings with lawyers have begun.
Atty. Irit Reichman and Atty. Michal Reichman spearhead the firm's legal mediation department on the basis of the rich experience and knowledge they have amassed in family and inheritance law. Thanks to their skills, they manage to settle disputes fast, effectively, and at the lowest possible cost to the sides, which reduce to a minimum the damage done to the family unit.
It is important to note that, once children are involved in a family disagreement, mediation takes on even greater importance, because conducting an extended process of litigation might scar the children for life and turn them into an inseparable part of the discussions in court where they might be exposed to long, distressing litanies of complaints about their parents. By contrast, mediation can be conducted in a much more positive way, because the very fact that both sides show up indicates their willingness to compromise.
As part of the mediation process, Atty. Irit Reichman and Atty. Michal Reichman base their actions on the assumption that all involved want to complete the matter in the best way possible without wasting precious time. Usually, only a few meetings have to be held, at the end of which the sides sign an agreement that is then brought before the court for authorization. The mutual desire to reach a good compromise in a reasonable amount of time informs both sides every step of the way.
Therefore, mediation is in many cases the better choice when it comes to sensitive disagreements within the family. We recommend using professional mediators with experience and expertise to conduct legal proceedings in various courts, and especially those with vast knowledge of family and inheritance law. There is no doubt that the choice of a mediator can be critical for the success of such proceedings, resolving the conflict outside of court, and saving money, resources, and years of dragged-out proceedings and a steep emotional toll.