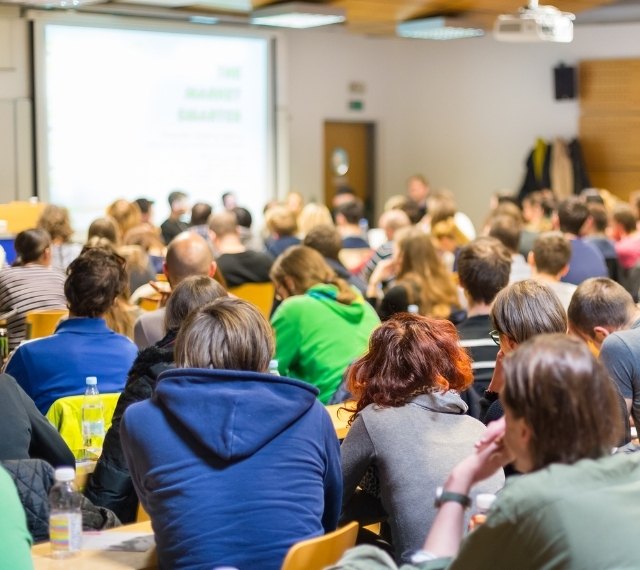 Atty. Irit Reichman lectures on financial relations between spouses in Israel as part of enrichment courses provided in various workplaces. This series of lectures breaks down the financial relationships between spouses in Israel with emphasis on rights and duties of common-law partners with families, the necessity of financial agreements between spouses, drawing up wills and bequests based on inheritance law, alimony after the breakup of a civil marriage, the status of same-sex couples in family law, and more.
Atty. Irit Reichman has recently lectured to employees at the Bank of Israel, Discount Bank, the International Bank, the Ministry of Defense, Teva Ltd., and the Israel Airports Authority, and has also spoke at a symposium for HR managers from all over the country.
As part of a women's empowerment program, Atty. Irit Reichman addressed financial relationships between spouses in Israel before senior employees of the Ministry of Commerce and Industry. Together with Dr. Nirit Krakower, Atty. Irit Reichman also taught a course on "Couples Through the Lens of Psychology and Law" as part of the Ascolot Program. She also gave a series of lectures on financial relationships together with Dr. Nirit Krakower as part of the Magid Institute.
Enrichment Lectures on Family Law for Management and Employees
The lectures, geared toward managers and employees, enrich their knowledge and conceptual foundations on topics of family law to which we are naturally exposed on a daily basis. Lectures may be given to all employees or to smaller groups within the company or organization. The formats available include one-time lectures, workshops, and lecture series.
Topics:
Financial savings
Common-law relationships
Wills
Pensionary rights and career assets
Civil marriage
Alimony and child support
Violence in the family
Divorce